Finished Flower Basket Shawl.
I finished my first ever shawl. It is the Flower Basket Shawl by Evelyn A. Clark.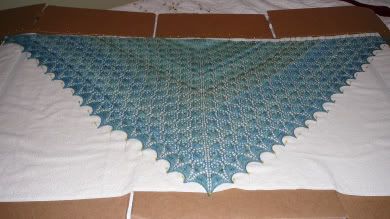 I used my own handspun. It took a couple of months of knitting a bit everyday. I am not a speed demon knitter. Please check out the full notes on
my blog
.