DONE!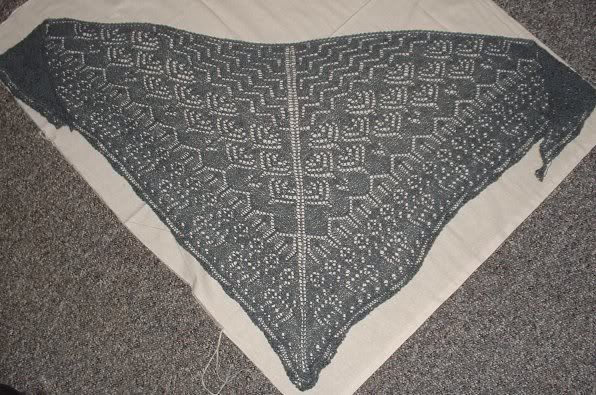 The sheep shawl is finished!
I need to block it still, but that probably won't be until Monday, as I don't really have enough room to block it out to it's full dimensions here, I'm borrowing a room at the Motel that bill works at and I won't be able to do that until Monday. (Half of the motel is shut down for the winter, and they said I could use one of the closed rooms as long as I didn't make a mess)
The edging was ... interesting.
I had a few issues, mostly with my apparent inability to count correctly or read directions. But it all worked out in the end and I'm quite happy.
It's not very big right now, and it looks sort of...crumply and misshapen, but I think most of that will be worked out in the blocking process.
I'm holding a contest at my blog in celebration, feel free to drop on by and give it a shot!
---
Abigail
http://akittenknits.blogspot.com/