I'm out on the border, I'm walkin' the line
I finally made it to the edging!
W00t!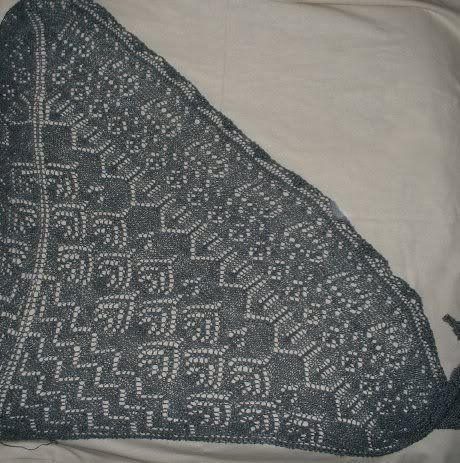 I'm about halfway through right now, and it's going much slower than I anticipated.
I really wanted to have this shawl off the needles by the end of the month. But now I'm not sure if I'm going to make it or not.
__
Abigail
http://akittenknits.blogspot.com/