sheep update!
As I gather my things together for my local knit night I realize that it's time for another sheep shawl update!
I have made it to the village; you can just see the rooftops peeking over the horizon.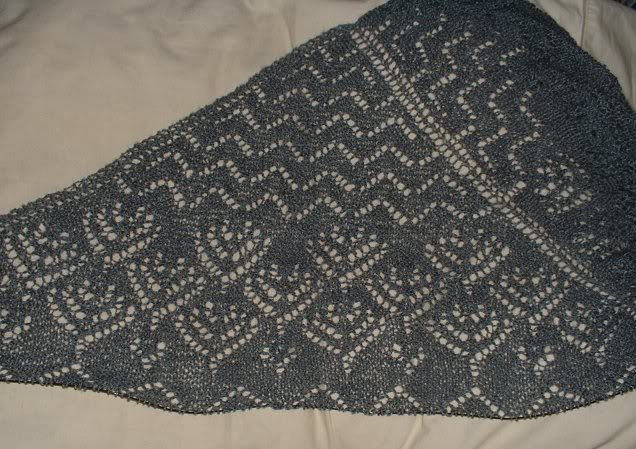 I had a few rough spots in the orchard, mostly me forgetting to pay attention until I'm half a row away and have to tink back and fix my mistakes.
I'm about 44% finished with the shawl, and I just weighed my skein of Zephyr and I'm only one oz in. This means I should have plenty of yarn left over!
Looking at it right now it looks a bit loose and sloppy to me, but when I stretch it out the patterns look much better; so while I'm not completely happy with it right now I think it will even out and look much nicer once I'm finished and can block it.