80 outside? Too warm to knit with wool, no?
So the subject has nothing to do with the post. It was that or a quote from a Graham Nash song.
Faroese shawl update: about 16" long and so soft and warm and snuggly, you would not believe. The other day I was walking around the house wrapped in it, a dozen needles dangling behind me and me almost sweating, but...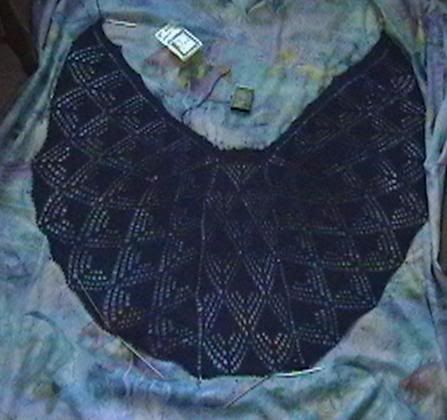 A week ago I finished the main body of
Mystery Shawl #3
. That's what, 2' x 4'? So the edging...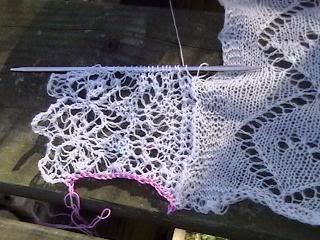 Dawg, having actually pattern junk on every row is slow. Gorgeous, but slow.